Rooflights and Roof Lanterns
For rooflights and roof lanterns we use INTERNAL sizes.
It is VERY IMPORTANT that you measure the opening of the hole taking into account any plasterboard and finish you will be using on the timber upstand.
All we require is the measurement from plasterboard to plasterboard.
The length and width needs to be taken from the INTERNAL of the timber kerb.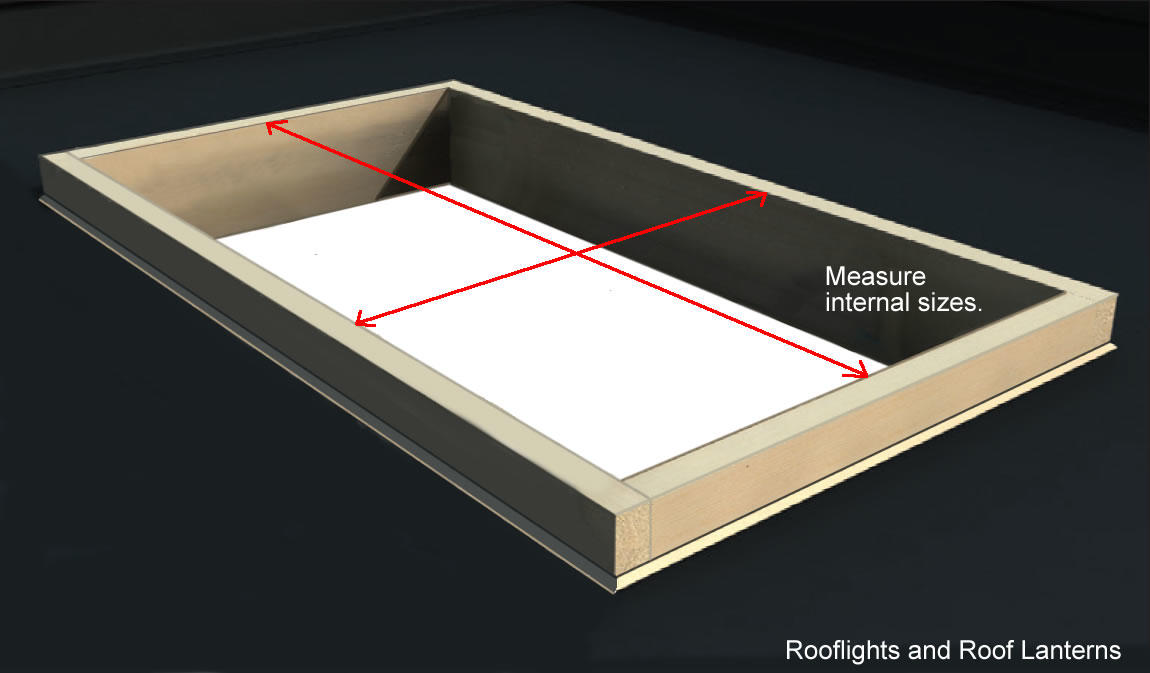 Skylights, Atrium Skylights and Pyramid Skylights
All our contemporary skylights are measured EXTERNALLY
This is because the eaves beam sits on the external of your timber kerb.
The length and width need to be taken from the EXTERNAL of the timber kerb.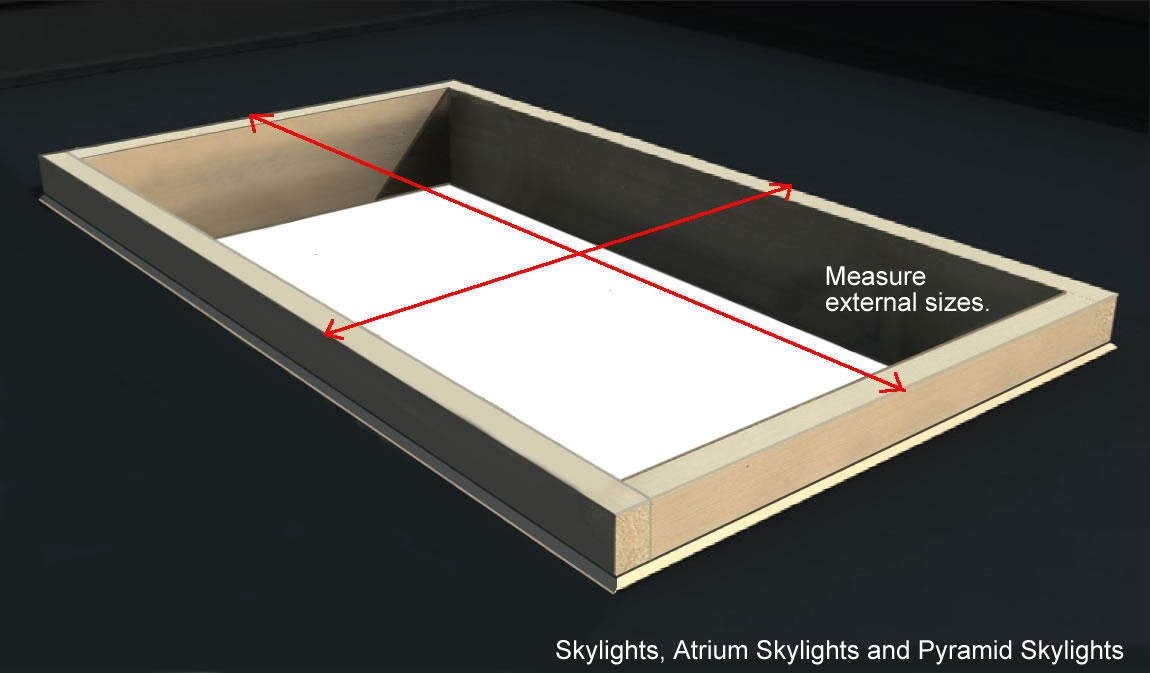 Roof Vents
To determine the correct size of a roof vent when ordering you will need to firstly measure the thickness of your glazing. We offer 25mm and 35mm thickness'.
The width of the vent is determined by the width of your glazing. The vent will sit into the glazing bars.
The standard height is 800mm but these sizes can range from 500mm to 1000mm.
Please note that glass or polycarbonate will have to be inserted into the top and bottom of the roof vent in order for the vent to work correctly.
If you are unsure you can also ask our friendly sales team to assist you by telephone 0845 474 8747, email or by using our live chat.